Front+Centre is brought to you by Technical Advisory Services (TAS) – a professional services organisation that provides a range of strategic, advisory and programme management services to the health sector.
Front+Centre is Wellington's premium function and meeting venue. They have blended top-notch service, delicious catering and state of the art technology with a relaxed environment.
They offer seven tailored meeting rooms, drop in offices and hot desks, combined with fast Wi-Fi, and audio and video conferencing (Zoom) to connect you with out-of-town colleagues.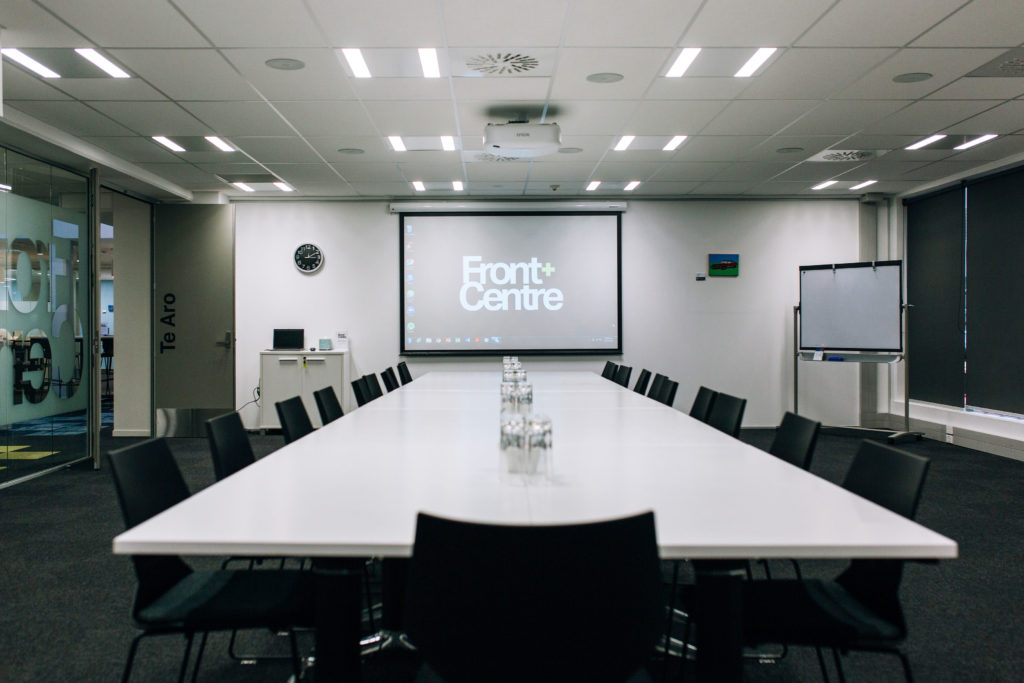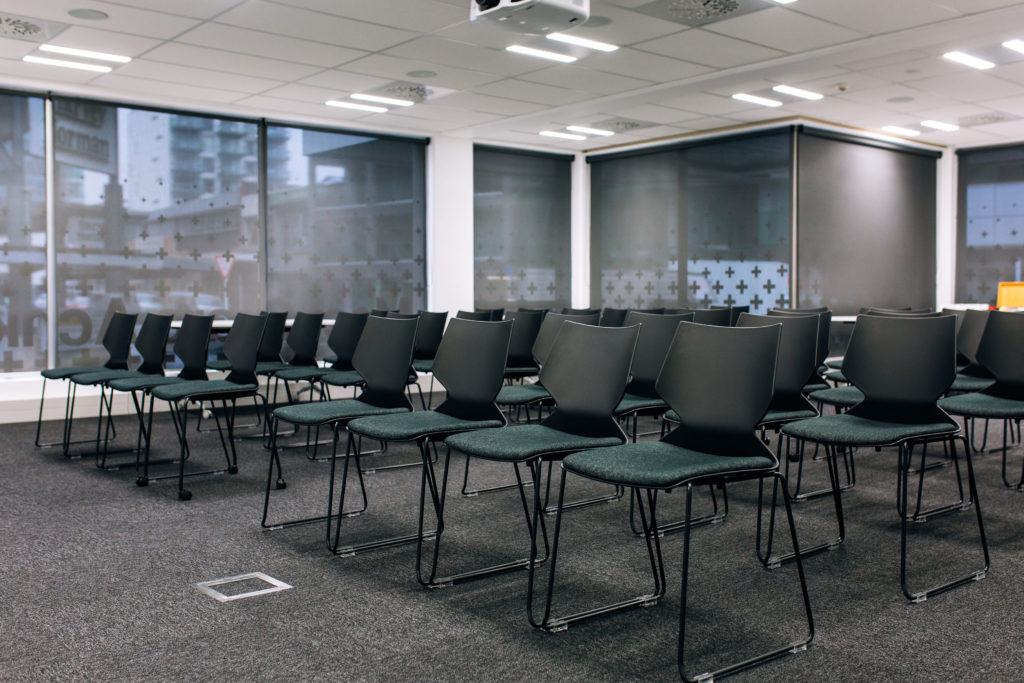 NXP were invited to scope business interiors that would support Front+Centre's objectives.
Front+Centre offer seven fully customisable rooms, with capacity ranging from eight to 85 people. Hot desks, two quiet drop in offices, and a comfortable break out area.
The meeting room names, inspired by the surrounding suburbs, reflect the vibrancy and diversity of Wellington and its role at the forefront of governance.
Front+Centre required meeting room, conference and hot desk furnishings that were modern and stylish yet functional and hard wearing.
All furniture and fabrics were selected from a colour palette that enhanced Front + Centre's ethos and brand and included contrast elements that exhibited innovation and creativity, including ergonomic furnishings and booths.
"..The room was clean, tidy, spacious and modern.…"                                                Ossian Jensen | Project Coordinator, ACC
"…Front+Centre was an ideal venue. We especially like the fresh modern look and feel of the rooms; they provide a great environment for learning and discussion…"                                                                                                                              Sarah Paterson and Stephanie Honey | Directors at Blue Circle Consulting