Ideal Electrical is New Zealand's leading electrical wholesale supplier of sustainable, innovative products and services for automation, technical supply and energy management.
Founded in 1936 by a dedicated and experienced team of home grown industry professionals, Ideal Electricals' extensive network services the electrical supply needs of residential, commercial and industrial sectors nationwide.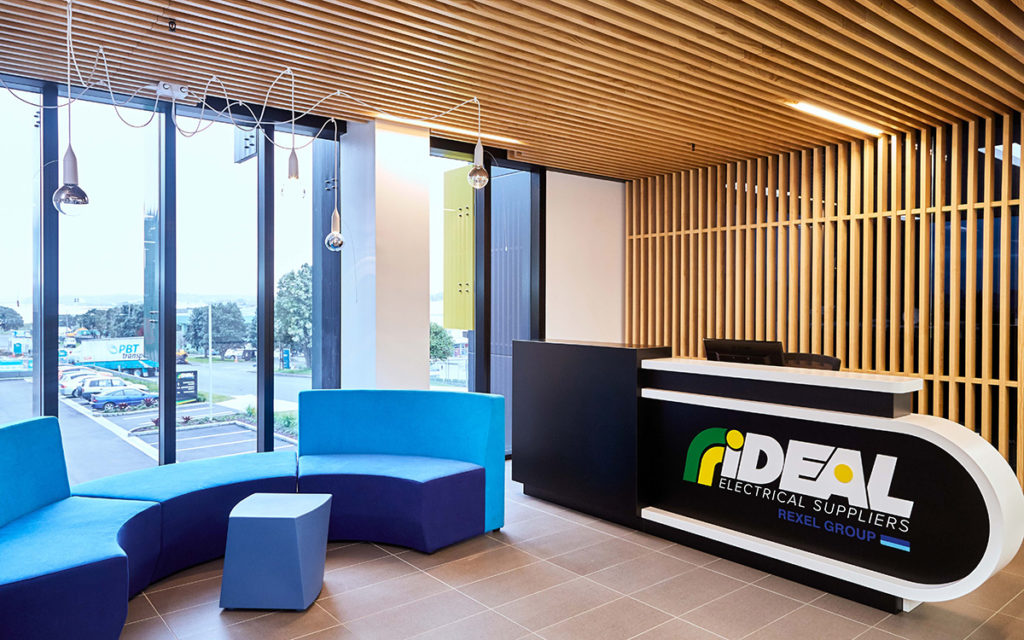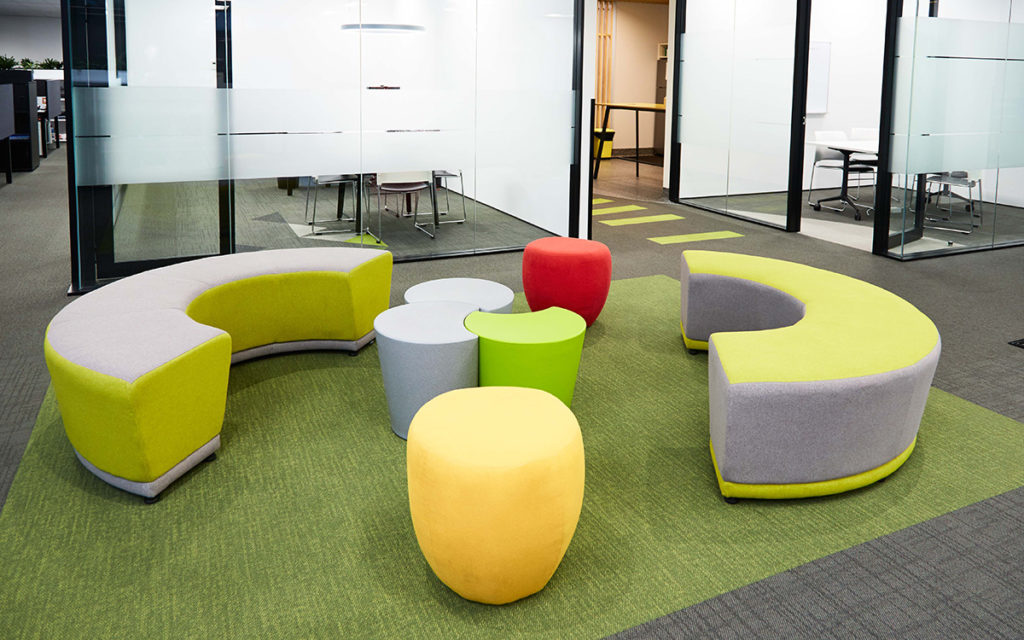 With a new building construction already underway, NXP were invited to scope business interiors that would support Ideal Electricals business operations, exhibit quality furnishings to their clients and improve productivity for their employees.
Having already exceeded budget in the construction build, NXP collaborated with Ideal Electrical to develop a furniture solution that would fulfil a defined purpose.
Ideal required an innovative storage solution that would store large volumes of catalogues and instruction manuals as well as a multi-purpose staff area that would cater for both office employees and trade workers.
Throughout the planning process of 600 SQM of office space, NXP identified a custom double-sided storage unit to alleviate the need for a built in solution as part of the reception area design.
The staff area design provided multiple break out areas and incorporated furnishings with robust surfaces to accommodate trade workers.
All furniture and fabrics were selected from a colour palette that enhanced Ideals brand and included contrast elements that exhibited innovation and creativity, including ergonomic furnishings and monitor arms.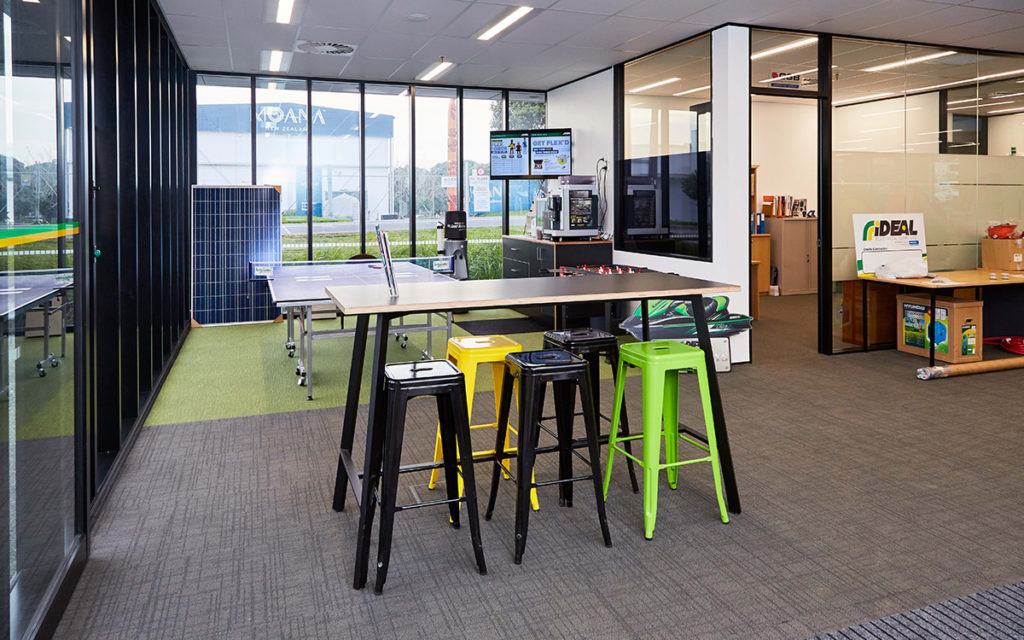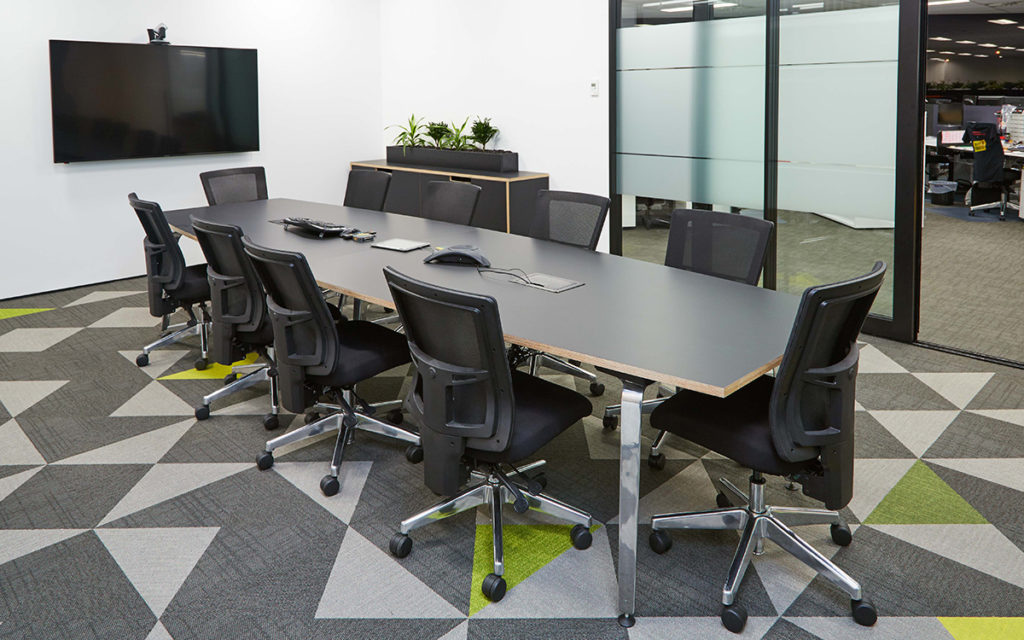 Despite the whole building construction being behind schedule, the NXP Workspaces fit-out was carried out seamlessly and on time with minimal remedial work.
Across a modest office space, Ideal Electrical has successfully achieved an innovative working space to accommodate more employees and support the businesses future business strategy.
The effective service delivery has led to a nationwide furniture review to assess how NXP Workspaces can further assist the sister branches with updated interiors.
"..Out of all the suppliers and tradies we had to deal with during the recent new build, NXP Workspaces was the most pleasant and easiest to deal with.
They totally understood our requirements and just made it happen. We will not hesitate to use NXP Workspaces again…"   
Jane Wilson